About us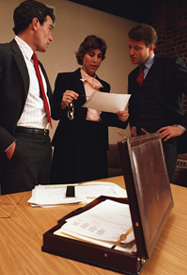 Business angels

are corporate bodies and individuals who invest portions of their own funds in innovative companies at their earliest stages of development, namely seed and start-up stages. Business angels are first professional investors investing in innovative companies. In most cases they are followed by venture investments, and then direct investments. Business-angel investments in a certain company may amount to several dozens thousand euro and up to 1 million.

Business angels apply a radically new investing mechanism, namely venture investing, whereby financing is provided for a long term (3 to 7 years), with no pledges or guarantees, against a share (a package of shares) in the company. Risks with such investments are decreased due to concurrent investing in several companies, thorough verification and screening of projects (so-called due diligence procedure), and participation in the company management. Successful business-angel investing is, by and large, a result of favorable business and friendly relations between investors, inventors and company managers, and of their teamwork. Business angels contribute not merely money to the companies, but their experience, knowledge and business links as well.

Business-angel investing is aimed at growth of value of companies they have invested in, due to development and promotion of high-technology products. A business angel earns his major income at the "exit" stage via selling his share in equity (his block of shares) for an amount that significantly exceeds initial investments. The sale may be made either at stock market, or to a strategic investor, or to the company founders themselves. Despite high risks, business angel investing is one of the most profitable types of business capable to bear minimum 70% per annum to the investor.

With business angels support, Intel, Yahoo, Amazon, Google, Fairchild Semiconductors and many other leading technological brands started their way to business achievements.

Business-angel investing is one of the fundamental elements of today's economy, the economy based on knowledge. By investing in technologies, in intellectual abilities and in creative teams, a business angel provides the basis for future prosperity for himself, for his partners, and for his nation.